April 23, 2018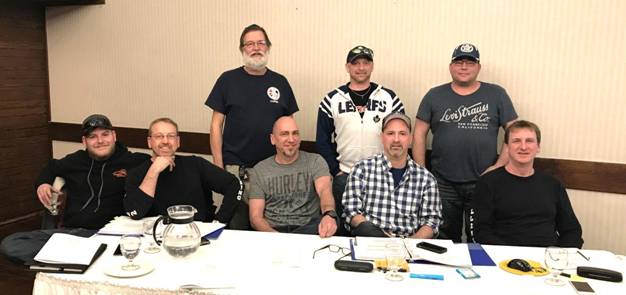 IAM Local 2922 member John Lagasse (far left front) and trustees Chris Demarchi, and Derek Peters join negotiating committee members Terry Rennette, Kevin Causton, Rob Ethier, Shane Hazlehurst, Rob Aultman after the members ratified a new 4 year agreement.
The contract features include annual wage increases and improved vacation. The IAM represents 155 members employed at Fabrene Inc. a  Berry Global Company  in North Bay. Berry Global Inc. has over 100 locations around the globe.
Our members manufacture woven plastic sheeting for a variety of industries.